AMA session #2
Salutations, Immortels!
Laissez-moi vous présenter les membres de l'équipe qui participent à cette session AMA.
PM Gaia: Producer of Dawn of Gods
GD Artemis: Game Designer
GM Saphir: Game Master
Réponses
Immortels, voici les réponses à notre deuxième sessions AMA. Comme certaines question étaient des dupliques, nous avons répondu à une question par sujet. Vous trouverez toutes les réponses (EN, FR, DE) en Anglais dans l'onglet EN. Merci !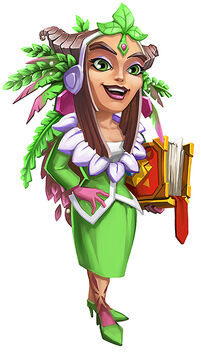 PM Gaia: Producer of Dawn of Gods
Q : Bonjour.1idée: les membres pourrait se mettre en vert ou en rouge pour les guerres.les nouveautés arrivent quand ? Trop de dieux 1* et 2* .avoir 1 chef 1 second 2 officiers. Merci

R : En ce qui concerne les Dieux 1* ou 2*, ils sont moins  utiles au fur et à mesure que vous avancez dans votre quête, c'est vrai. Cependant, ils peuvent toujours être dissous pour vous faire gagner de précieux élixirs.  Nous avons eu beaucoup de messages concernant l'ajout de grades supplémentaires dans votre Alliance, nous allons donc nous pencher sur la question et réfléchir à améliorer l'organisation des Alliances.
Q : Bonjour , quand arriveront les nouvelles troupes ( colosses et sphinx) ainsi que le worldchampionship? Merci pour votre travail. Fred84
R : Nous allons diffuser du nouveau contenu en fin d'année puis nous vous préparons des nouveautés pour 2017.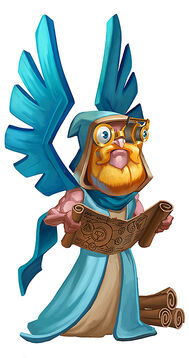 GD Artemis: Game Designer
Q : Bonjour, je me demandé si les effets de deux reliques au même pouvoir se cumulent ? Disons 2 lances de Longin avec 2 pouvoirs identiques (ex : archers + 10% ATQ) les archers auront-ils + 20% ATQ ?
R : Oui tout à fait, les effets des reliques s'additionnent, vous aurez donc +20% d'ATQ sur vos archers.
Q : Bonjour messieurs les développeurs, j'attend une amelioration sur la boutique d'alliance et surtout remettre les soutiens comme avant sera-t-il possible?
R : Pour des raisons de balance, le système de soutien a été changé et cela ne va pas changer pour le moment.
Q : Un jouer m'a signalé une limite de raid journalier à 60. Est ce que c'est normal ?
R : Oui, tout est normal! :)
Q : Je suis dans une alliance anglaise. Je vois que certains demandent des dieux en renfort. Je ne sais pas comment faire pour faire le même type de demande en renfort. De plus un dieu obtenu en renfort peut-il être sacrifier pour par exemple renforcer un dieu déjà dans ma possession ?
R : Afin de recevoir des Dieux en renfort, vous pouvez en faire la demande auprès de vos membres d'Alliance directement depuis l'onglet des missions astrales.
Ad blocker interference detected!
Wikia is a free-to-use site that makes money from advertising. We have a modified experience for viewers using ad blockers

Wikia is not accessible if you've made further modifications. Remove the custom ad blocker rule(s) and the page will load as expected.