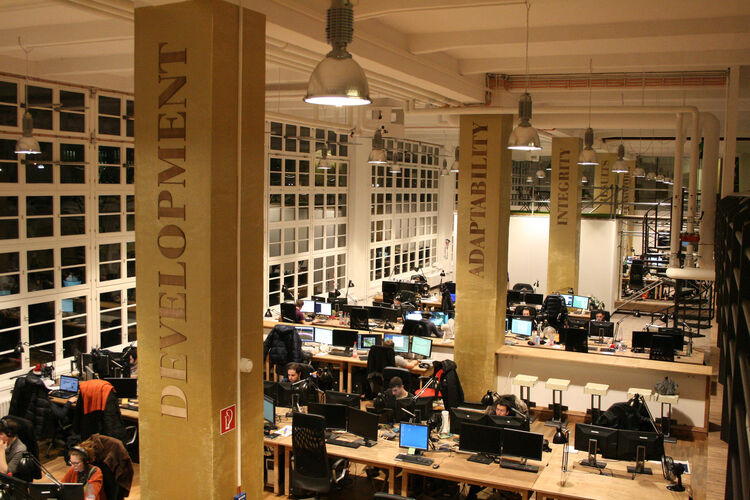 Aeria Games Origin
Founded in 2006, Aeria Games quickly climbed the ladder in becoming one of the leading online game publishers in Europe and North America.
Aeria Games published its first ever game in 2007, 'Shaiya'. The fantasy MMORPG was a huge success and the beginning of many more successful titles. Since then, Aeria has moved on to make high quality MMORPGs, browser, tablet and mobile games.
What does Aeria Games do?
Aeria Games is an online game publisher, meaning that it is involved in everything related to game release. Technical support, localization, advertising, marketing and production support are all aspects that Aeria handles. FYI: All of games that Aeria publishes are free to play and free to download. 
What keeps Aeria together?
Aeria has a set of values that it maintains and considers in every step it takes. Aeria takes its core pillars so seriously that they can be seen on the walls of its Berlin's office.
Aeria's six core values are: integrity, teamwork, results, entrepreneurship, adaptability and development. Aeria strongly believes that by having core values and always sticking to them, are they able to really succeed in what they are doing, and this is the secret sauce for success.
Executive Team
Oliver Strutynski - CEO: With over a decade of experience in the media and technology industry, Oliver Strutynski is the CEO of Aeria Games. Before joining Aeria Games, Oliver was the CFO for Magic Internet and prior to that, senior project manager at McKinsey & Company. Oliver's expertise and strategic foresight keeps Aeria relevant and on top.
Tom Nichols - COO: Tom Nichols res-instills Aeria's devotion to gaming with his up to date knowledge of latest games as well as unbeatable highscores! In addition to being an avid gamer, Tom has over 19 years of experience of working in the gaming industry. EA, Sega and LucasArts are included in his resume, with his expertise being in marketing as well as holding executive