Ambrosia
Ambrosia is the one of the currency of Dawn of Gods. You need it for improvements of your base, upgrades of your units and to enhance skills of Gods.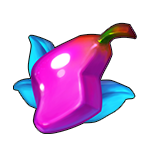 How to obtain it?
Raid Bonus
Quests
Astral Missions
Arena treasure chest
Events
Offering Bonus
Alliance chests
Alliance War Reward
Market (Vault)
Functions
Ambrosia can be used for the following things:
Ad blocker interference detected!
Wikia is a free-to-use site that makes money from advertising. We have a modified experience for viewers using ad blockers

Wikia is not accessible if you've made further modifications. Remove the custom ad blocker rule(s) and the page will load as expected.