Entre ou apenas crie uma Aliança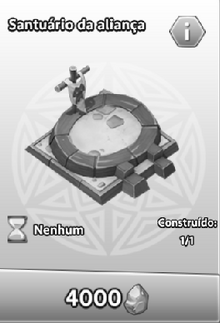 Para ter uma Aliança é necessário possuir um "Santuário da Aliança" vá ate o Mercado em seguida Exército e lá encontrara o santuário... basta construi-lo pagando uma quantia de Ouro e pronto.
Agora você terá opções de escolha ou criar sua própria aliança e com isso passar a ser líder de um grande império ou fazer parte um aliança já criada.
Ad blocker interference detected!
Wikia is a free-to-use site that makes money from advertising. We have a modified experience for viewers using ad blockers

Wikia is not accessible if you've made further modifications. Remove the custom ad blocker rule(s) and the page will load as expected.