Grüße, Auserwählte! Mit viel Trauer müssen wir euch heute informieren, dass das World Championship abgesagt wird, wegen der regelmäßigen technischen Störungen, die es gegeben hat.
Wir haben unser Bestes gegeben, damit die Probleme immer schnellstmöglich bearbeitet und behoben werden. Wir haben uns doch entschieden, das Event zu beenden, weil das Bedürfnis nach ständigen Patches dafür unsere treuen Spieler zu viel frustriert hat.
Das Event wird nochmal in die Test-Umgebung gesetzt, wo es eine vollständige technische Überprüfung bekommen wird. In der Zukunft hoffen wir, dass wir ein problemfreies Championship dann anbieten können.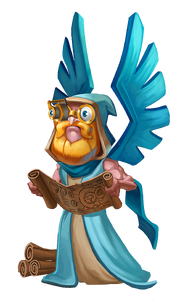 Momentan wird ein Entschädigungspaket für die 17 regionalen Gewinner besprochen, dies werden wir aussenden sobald die Inhalte bestätigt werden. Natürlich wird es ein Entschädigungspaket für alle anderen Spieler auch geben, weil den Spaß am Rest des Events allen entgangen ist.
Wir danken euch für eure bisherige Geduld und euer Verständnis während dieses Events.
(P.S. Bis nächster Woche wird die Weltmeisterschaft weitergehen. Wir werden sie mit einer Wartungspause dann deaktivieren. In den nächsten Tagen werdet ihr also immer noch teilnehmen können, obwohl das Event geschlossen wird und die Fortschritte nicht gespeichert werden.)
Ad blocker interference detected!
Wikia is a free-to-use site that makes money from advertising. We have a modified experience for viewers using ad blockers

Wikia is not accessible if you've made further modifications. Remove the custom ad blocker rule(s) and the page will load as expected.