Greetings, Immortals! It is with great sadness that we must announce that the World Championship will be cancelled owing to the ongoing technical difficulties which this event has faced.
We have done our best to fix the issues as they arose but we have now decided that the constant need to patch the event is causing too much frustration for our loyal players.
We will be moving the event into our test environment once again where it will be given a full technical review so we can hopefully launch it problem-free at some point in the future.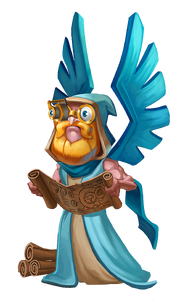 A compensation package for the 17 Regional winners is being prepared and will be sent to all those affected once it is agreed on. Of course we will also be sending a compensation package to all players, as everyone will sadly miss out on enjoying the rest of the event.
We thank you all for the patience and understanding you have shown throughout the event and we hope to return it to you in the future!
(P.S: The World Championship will continue until next week when we will deactivate it with a maintenance break. Don't be surprised if you're still able to participate in the next few days, even though the event will be closing.) 
Ad blocker interference detected!
Wikia is a free-to-use site that makes money from advertising. We have a modified experience for viewers using ad blockers

Wikia is not accessible if you've made further modifications. Remove the custom ad blocker rule(s) and the page will load as expected.