Salutations, Immortels ! C'est avec une grande tristesse que nous vous annonçons la fin prématurée du World Championship. En raison des difficultés techniques répétées auxquelles cet évent a fait face, nous avons décidé de faire une révision technique complète de l'évent dans la version teste du jeu.
Nous avons fait de notre mieux pour corriger les erreurs du championnat, mais la demande constante de patch cause plus de frustration à la communauté qu'autre chose. Le championnat va donc être testé intensivement pendant quelque temps avant de revenir en jeu dans une version jouable et sans bugs.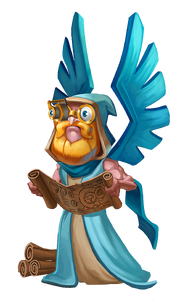 Une compensation sera envoyée aux 17 vainqueurs régionaux pour nous excuser de la tournure des évènements. Nous allons bien sûrs également compenser l'intégralité de la communauté, car tout le monde est affecté par cette décision de notre part.
Un grand merci pour votre patience et votre compréhension durant toute la durée de cet évent.
(P.-S. Le World Championship va continuer jusqu'à la semaine prochaine avant d'être désactivé après la maintenance hebdomadaire. Ne soyez donc pas surpris si jamais vous pouvez toujours participer dans les jours qui viennent, même si l'évent va bien s'arrêter.)
Ad blocker interference detected!
Wikia is a free-to-use site that makes money from advertising. We have a modified experience for viewers using ad blockers

Wikia is not accessible if you've made further modifications. Remove the custom ad blocker rule(s) and the page will load as expected.